LED Down Light
Description
Apexls LED down light is a newly designed LED recessed lighting adopting patent structural technique. It is manufactured from high heat conductivity aluminium alloy. We have down light with one, three, five, seven, nine, twelve or fifteen lamp beads. For each bead, 1W and 3W are available. You can choose the number and power of the bead according to your requirements about brightness, irradiation distance, mounting width, etc.
Features
1. High luminous efficiency and good color rendering.
2. Environmental protection: LED down light does not contain any harmful substance.
3. Energy saving: Its power consumption is only 10% to 20% of incandescent lamp or halogen lamp.
4. The light from LED recessed lighting does not contain UV or IR, so it is harmless to irradiated objects.
5. Long life span: Its service life is 20 to 30 times longer than that of incandescent lamp and six to eight times longer than that of fluorescent light.
6. Cold light source is employed to manufacture LED down light, which will not cause fire or burn the irradiated human and objects.
7. Lamp cup is manufactured from aluminum alloy, which is firm, durable and reliable.
8. LED recessed ceiling light is easy to install and maintain.
9. Viewing angle of the light can be adjusted according to requirements.
10. LED lamps of various colors can be provided.
Application of LED Down light
Due to its concise shape, good heat dissipation, easy installation, energy efficiency, environmental protection and long lifespan, LED recessed ceiling light is widely used in hotels, stores, offices and other indoor lighting places.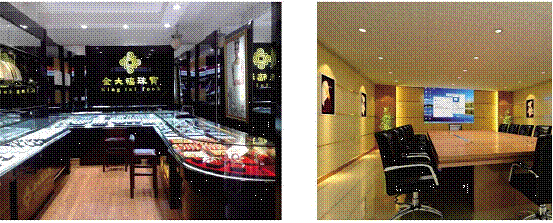 Outline Drawing of LED Down light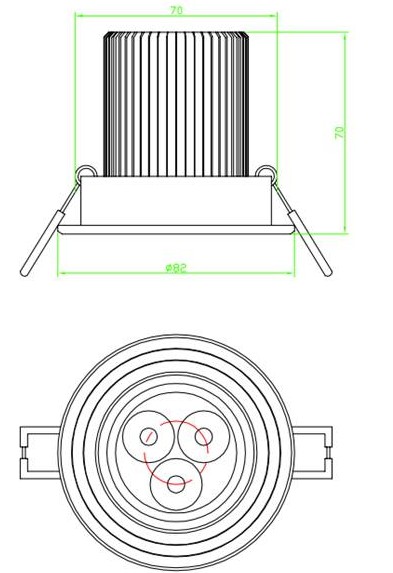 Installation
1. Make a hole at the installation location.
2. Connect the wire with external power supply and put the wire into ceiling.
3. Push spring to make it easy for the LED down light to be pressed into the hole on the ceiling.
4. The spring will reset to original angle and the lamp will be stuck in the hole firmly.
Instructions
1. Before installing or replacing LED down light, please make sure that the power supply has been turned off.
2. Please do not install the lamp at places of high temperature and humidity, or close to heat source, steam and corrosive gas.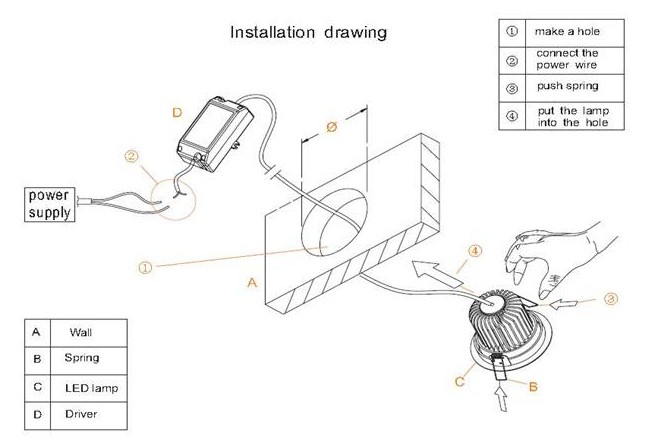 Shenzhen Apexls Optoelectronic Co., LTD is one of the earliest high-tech enterprises in LED display industry in China. Our main products cover LED lighting (LED down light/LED recessed lighting/recessed ceiling light, landscape lighting, etc.), LED display (ball display, outdoor advertising display, stage background display, football field display, stadium display, traffic guidance display, vehicle mounted display, message display, floor display, etc.) and ACBEL ultra thin LED power supply.