Flexible LED Display
Introduction
Flexible LED display, also called LED flexible screen, adopts PH10 flexible full-color module. It has high brightness, high refresh rate and true color output. The brightness adjustment level can reach Grade 256 and the refresh rate is between 400 and 1500 frame per second. Flexible LED screen, panel or curtain can be used both indoors and outdoors. It can also be put directly in water for immersion test.
Main Features
1. Shenzhen Apexls Optoelectronic is able to produce flexible LED displays with high strength suspended and flexible curly structure. They will not fracture because of large area splicing together. Meanwhile, our flexible LED screen, panel or curtain can be flexibly overturned left, right, front and back, and up and down.
2. Flexible LED display can turn in 180 degrees and forms a double-sided screen.
3. Magnet is used to connect or joint, making installation easy and convenient.
4. In complicated engineering applications, it can finish all kinds of complicated geometric figure assembly, perfectly showing your design concept and artistic conceptions.
5. Our flexible LEDscreen, panel or curtain is easy to maintain.
Application
Flexible LED displays are widely used in science and technology museums, galleries, lounges, hotels, high-speed railway stations, subway stations, shopping malls, bars and other places. the new forms
Technical Parameters of Flexible LED Screen
| | |
| --- | --- |
| Model | PH10 Flexible Full-Color Module |
| Pixel Pitch (mm) | 10 |
| Pixel Composition | 1R1G1B |
| LED Model | 3528 |
| Scanning Mode | 1/4 (The ratio of lines that are lightened simultaneously in a fixed area with lines in the whole area) |
| Screen Luminance (cd/m2) | >1700 cd |
| Average Power of Module (W) | 10.5 W |
| Max. Power of Module (W) | 26 W |
| Input Voltage of Module (V) | 5 V |
| Screen Density (dots/m2) | 10000 |
| Viewing Distance (m) | 5 |
| LED Drive Mode | Constant Current |
| Display Color | 17M-69G Color |
| Brightness Adjustment Level | Grade 256 |
| Gamma Correction (Gray Grade Correction) | Grade 256 to Grade 4096 |
| Image Adjustment | Contrast Ratio Adjustment, Hue Adjustment and Adjustment of Brightness of Single Module |
| Refresh Rate/Refresh Frequency | 400 to 1500 frames per second |
| Frame Frequency/Frame Rate | More than 60 Hz |
| Display Interface | VAG+DVI Display Card |
| Display Mode | 640×480, 800×600, 1024×768, 1280×960, 1920×1200, 2048×640 |
| Control Mode | point-to-point correspondence of LED display and computer display |
| Transmission Distance | HSYV Unshielded Twisted Pair≦130M; Multi-mode Optical Fiber≦500 M;Single Mode Optical Fiber≦10KM |
| Video Source (Optional) | TV, VCD, DVD, etc. |
| Continuous Service Time | > 72 hours |
| Service Life | 100,000 hours |
| Average Error-free Time | > 10,000 hours |
| Discrete Malfunction Dot Rate | < 0.01% |
| Continuous Malfunction Dot Rate | 0 |
| Ambient Temperature | -35℃ to 60℃ |
| Ambient Humidity | Indoors 10% to 60% |
Packaging and Transportation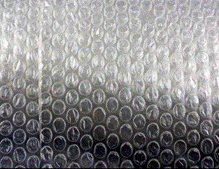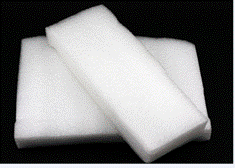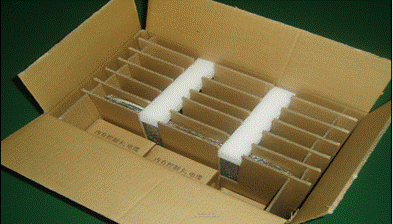 We make use of cartons to package flexible LED displays.
1. We use multi-layer foam and air dunnage bags to protect flexible LED screens, panels or curtains due to their compression resistance, buffer resistance and shock resistance. This can ensure that our products will not be damaged because of shake in the process of packaging and transport.
2. Cartons are relatively light and can bear too much. They are also easy to move, load and unload. Cartons are environmental friendly and can be recycled, which saves cost, labor and time.
Apexls is a professional manufacturer and supplier of flexible LED displays in China. In addition to flexible LED screen, panel or curtain, we also offer stadium LED display, cube for basketball stadium LED display, floor LED display, stair LED display, energy saving LED display, solar LED display, inductive LED display, platform LED display and light LED sculpture for sale.
Our company is located in Shenzhen Baoan district with China's most populated LED enterprises and is adjacent to the Guangshen Highway and Nanguang Highway. Therefore, we enjoy very convenient transportation. Our flexible LED displays or flexible LED screens have been exported to Asia, Europe, the Middle East, North America and other regions. We also set up sales branches and authorized service agencies in many areas across the country and many foreign countries. If you want to buy our products, please contact us by email or phone.